Base up top: 385 cm Temperature: -1 Degrees
Base at bottom: 230 cm
New Snow: 20 cm Weather: Overcast then sun
It looks like that we can not put our snow shovels away just yet here in Nozawa. What a suprise with over 20cm of fresh snow overnight. It was heavy snowing all morning and even down in the village big snow flakes were falling from the sky.
Great conditions on and off the piste. Knee deep powder up top at Yamabiko and perfect conditions on the slopes with the sun out from just before lunch.
Yesterday was a bit of a mix. Visibility up top was limited but the slushy bottom runs were still good fun to ride. In the afternoon the sun came through before the snow front was rolling in.
The forecast looks pretty good for the next few days as well. Blue sky tomorrow, before we get some more snow moving in on Wednesday.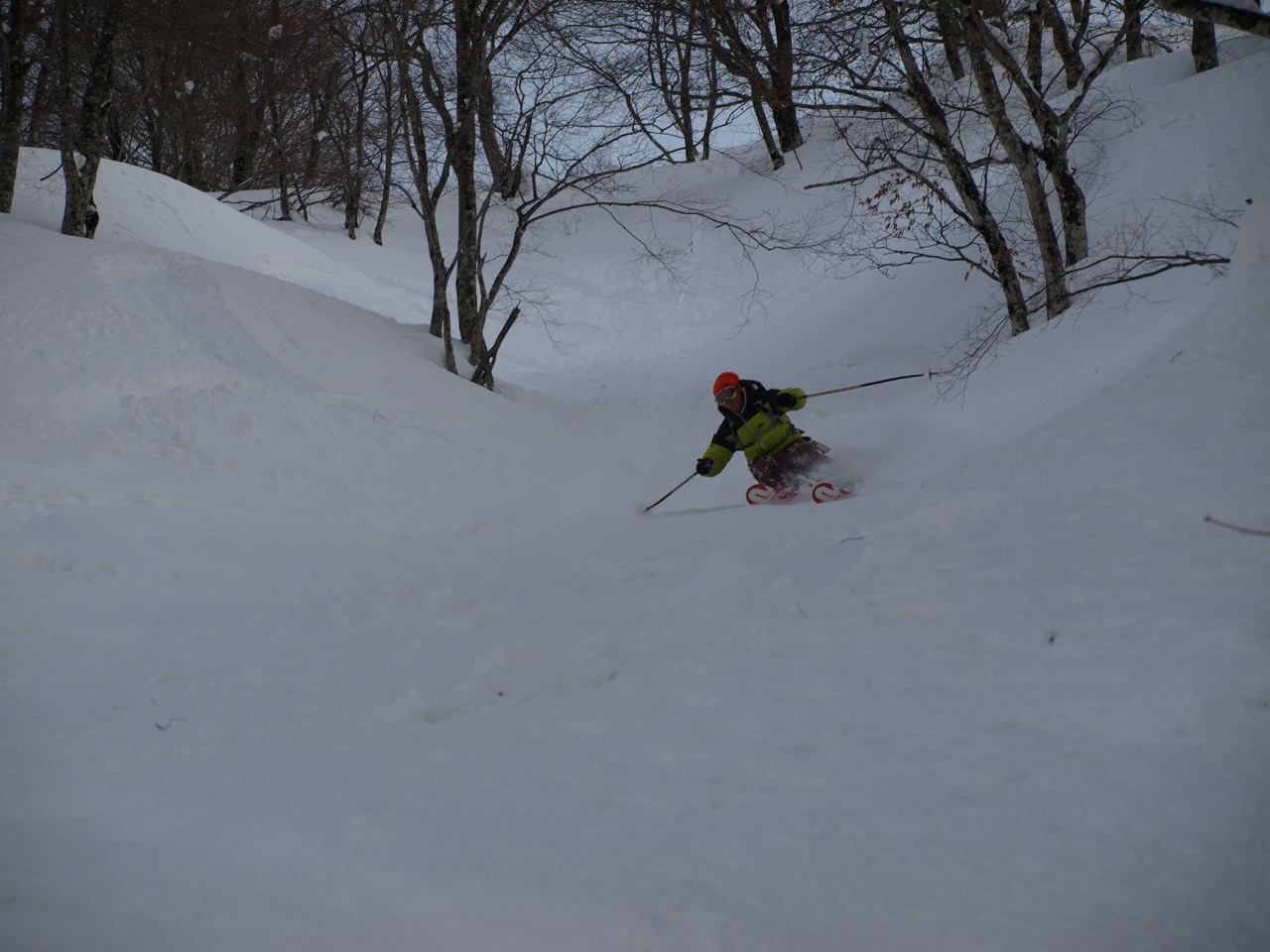 Late note! Unfortunately the Nozawa Guy has gone and broken his leg so that leaves the Nozawa Onsen Snow Report temporarily without a correspondent from the field. Hence reports will be winding down now between here and the end of the season. Don't let a lack of reports stop you from coming. The snow and conditions are still tip top here!