There are many Nozawa Onsen apartments and Nozawa self contained accommodation options such as the modern Nozawa Central, chic Address Nozawa apartments, the self-catering Nozawa House, the luxury western apartments at Ridge Nozawa, Address Nagasaka conveniently situated right opposite the gondola as well as the fully self contained ski-in, ski-out Paradise Chalet Lodge.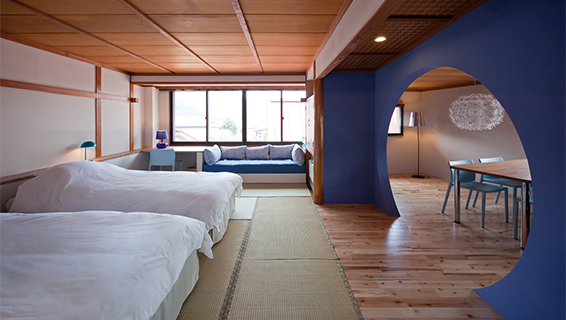 However before you look further we'd like to offer a little advice…
At certain points of the year up to 80% of our accommodation enquiries are requesting self-contained accommodation in Nozawa Onsen. Please do remember that Nozawa Onsen is a traditional Japanese village and this charm is why people are attracted to the area. That means non-traditional style accommodation is in short supply, as well as in most cases with outside ownership. If it is a must to have self contained accommodation then you may need to consider alternative resorts where this style of accommodation is plentiful such as Niseko and Hakuba.
To our way of thinking, wanting to visit a traditional village but staying in non-traditional accommodation is a bit like a Disneyland experience. Besides, staying in local accommodation helps out the mum and dad owners – the bedrock of the community. Hence we do heartily recommend that you consider booking into local traditional accommodation with it's superb omotenashi service. 'Omotenashi' defines Japanese hospitality but has a meaning way deeper than the way of providing hospitality – it literally means "to entertain guests wholeheartedly".
Nozawa Onsen Apartments & Self Contained Accommodation
Go to: Budget & Minshuku – Ryokan – Pension & Ski Lodges – Hotels & Inns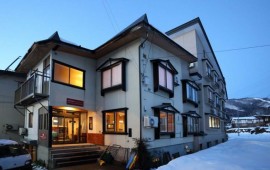 Nozawa Central offers some of the largest Nozawa Onsen apartments in the village. With a spacious lounge and kitchen, return from the snow to kick back and relax.  This property is located towards the middle of Nozawa Onsen village, just 300 metres from the main Nagasaka Gondola!  The centre of town is 200 metres away – there are many terrific restaurants scattered throughout the town so you're never too far away. Read or write reviews for Nozawa Central Apartments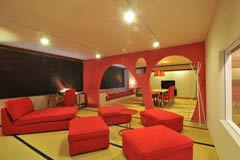 Address Nozawa Apartment Hotel offers 12 serviced studio apartments, each featuring a fully equipped kitchenette, ensuite bath, western beds and high speed internet connection. This stylishly designed Nozawa Onsen apartment hotel was the first in the Nozawa Onsen area to offer rooms with kitchens. Being centrally located Address Nozawa makes a convenient base for visiting the town's public hot springs, restaurants and bars. Read or write reviews for Address Nozawa Apartments
Search for Nozawa Onsen Apartments & Nozawa Onsen Self Contained Accommodation with some of our valued partners.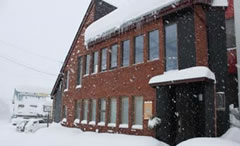 Nozawa House is a self-contained cottage that is only a short 150 metres to the main Nagasaka Gondola. The cottage is comfortable for 6 guests but can accommodate up to 8.
Request bookings or further information.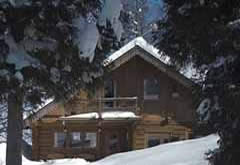 Nozawa Onsen Paradise Chalet is a luxury four bedroom self contained lodge right on the slopes of Nozawa Onsen (see map). The lodge has breathtaking views and enables skiing before the first lifts open. Facilties include internet, cable, all electric kitchen, wood stove, luxury Nihon bed, Croscill bedding, kids room, play room and storage. Minimum 7-night on short-term rentals – 120,000 yen per night (except for holiday weeks). Request bookings or further information.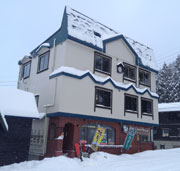 Address Nagasaka Apartments offers a collection of one and two bedroom comfortable apartments located right by the main Nagasaka gondola in Nozawa Onsen (see map). A great choice for those wanting to get straight on-piste in the morning. The Craft Room bar and restaurant is located on the ground floor. Request bookings or further information.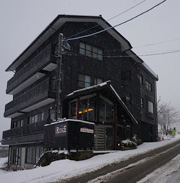 Nozawa Onsen Ridge Apartments are new Western style apartments with luxury amenities and facilities situated across the road from the ski field and right next to Nozawa Onsen Arena. An easy walk into the main village area. See map or check out reviews for Ridge Nozawa