One of our very awesome days this season. There were plenty of them!
Nozawa Onsen Snow Report: 15 March 2017
Last Nozawa Onsen Snow Report for 2017
The season is still going strong here in Nozawa but, rather surprisingly, interest seems to be waning and focusing on next season. Hence we will be closing the Nozawa Onsen Snow Report off from today. For those still coming, Nozawa Onsen plans to stay open until the end of 'Golden Week' on Sunday 7th May.
We will be back again in late November or early December as we wind up for the 2017/18 season. You can keep in touch during the off-season via our Facebook page. Thanks very much for all your support. We write the report as a service to Nozawa Onsen visitors and hope it brings you a comprehensive and unbiased viewpoint throughout the season.
A very big thanks to Nozawa Holidays for their support. Get you bookings in early for next season because they are getting very busy for nexy year already! Big thanks especially to Shaun, Mark and the crew for all their great reports and pics.
Need some accommodation for next season (or even this month – still a fantastic base)? Contact the crew at Nozawa Holidays, check out the Nozawa booking engine or send us a request.
Anyway, onto business. We're getting a mixture of snow days and beautiful spring days now in Nozawa Onsen. Last night was very cold and temperatures currently sitting at just below zero will keep the snow in spring like conditions.
Nozawa Onsen Snow Report 15 March 2017: Stats
New snow since close: 0 cm
Weather: Cloudy with light snow
| | | | |
| --- | --- | --- | --- |
| YAMABIKO @ 07:28 | 365cm | Cloudy | -6 ℃ |
| UENOTAIRA @ 07:28 | 275cm | Cloudy | -3 ℃ |
| HIKAGE @ 08:02 | 160cm | Fine weather | +2 ℃ |
| NAGASAKA @ 08:02 | 155cm | Fine weather | +1 ℃ |
| KARASAWA @ 08:03 | 105cm | Fine weather | +2 ℃ |
Check out the Nozawa Onsen webcams for current conditions.
Nozawa Onsen Snow Report 15 March 2017: Overview
We've seen very little good falls over the last 3-4 days, just a little bit of fine/wet stuff. Fingers are crossed for today as we follow the weather radar and watch this cold front coming, expecting to bring us some of that late season pow. Although we are closing off reports, winter is not over yet.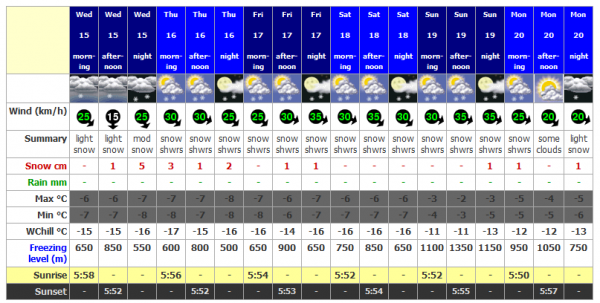 Have a great rest of the season and see you in 2017/18!
The Nozawa Onsen Snow Report is presented & supported by Nozawa Holidays and The Daily Flake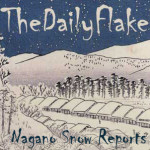 Nozawa Onsen Snow Report 15 March 2017