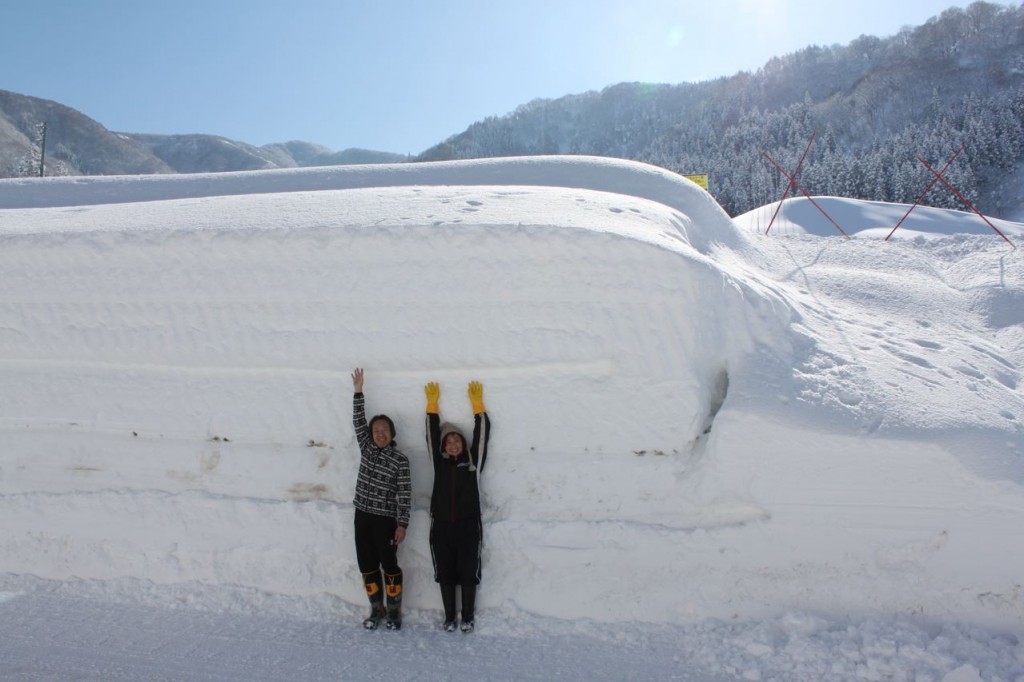 Base up top: 400 cm                  Temperature; -5 Degrees
Base at bottom; 290 cm
New Snow: 0 cm
Experiencing a bit of a spike on the thermometer in Nozawa this morning. Currently 5 degrees at the front door and expected to stay warmish throughout today.
The weather is coming in from the south and bringing a warm current from Okinawa with it. The weatherman is telling us to expect a bit of rain at the Village level later today but should be snow up higher with the freezing level well above sea level where it has been sitting for the past few weeks.
It is set to drop again from tomorrow night though with low temps and snow on the forecast. Yesterday was a nice day on the slopes with clear skies and fun conditions. Should be similar today. This change in temps will most likely heighten avalanche danger so take care if venturing away from the groomed runs.