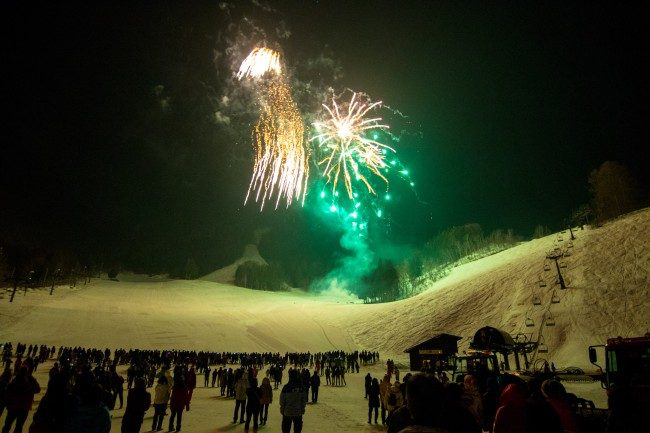 New Year's Celebrations, Nozawa Onsen
And just like that, we've reached the end of 2018. Snowing everywhere on the morning of the 31st after a few really heavy days, we can't think of a better way to end the year. If you happen to be in Nozawa to see in 2019 with us, there are a few things to do around town. The bonus is that skiing and sake are involved – but perhaps not at the same time!
There are generally two options for New Year's Eve in Nozawa;
Night skiing and fireworks on the Nagasaka Slopes under the main Gondola.
Or a more mellow night at the shrine and temple area just up from O-yu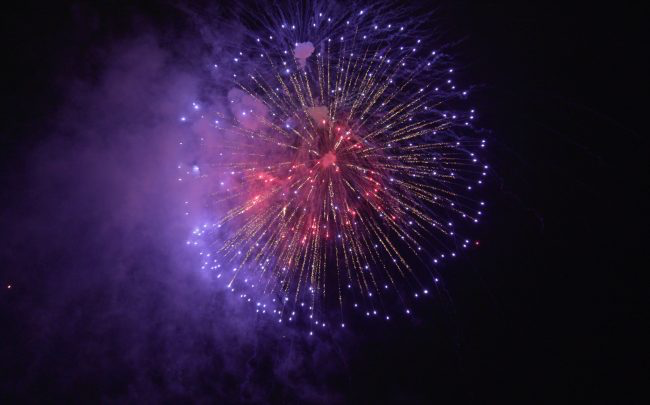 Option 1 – The Count Down and Fireworks
This is the more popular option of the two, especially for visitors to the area.
Night skiing is open from 16:30 to 23:30.
Many of the bars and restaurants on the slopes. Mt Dock Cafe will be serving cold beers, hot wine and hot chocolates for the kids. If town is a little bit busy, you can always get some light food at Mt Dock Cafe too.
The resort puts on hot wine, sake and soft drinks from 23:00 until 23:30.
At midnight, there is the countdown and then the fireworks which is a magic sight over the slopes.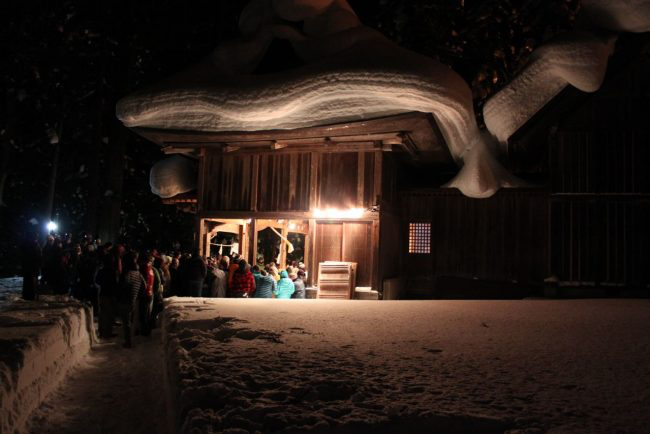 Option 2  – Temples and Shrines
This option is probably more popular with some locals and visiting Japanese guests. The first visit to the shrine and/or temple in the New Year is very important to Japanese people. We call it Hatsumode. They continue for a few days into the New Year.
There is a great atmosphere at the shrine/temple area above O-yu with people praying and receiving good luck notes for the year ahead. The temple's bell is also rung repeatedly – 108 times to be exact. This is to free your mind of any bad thoughts so you start the New Year with a fresh mind and soul.
New Years, or Shōgatsu,is a very busy time in Japan and one of the biggest holidays of the year. Nozawa draws plenty of eager skiers from cities around the country. With all this snow and people around please be careful on the roads and slopes. Respect the locals and their customs. Don't drink too much and tread lightly.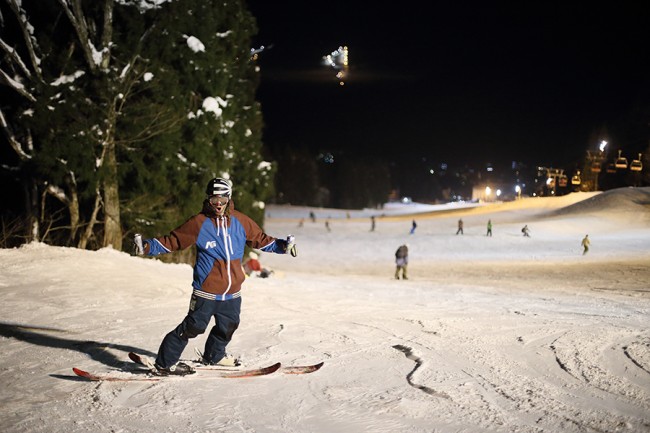 Skiing into the new year in Nozawa Onsen.
Happy New year everyone and thanks so much for visiting Nozawa Onsen this year and next!