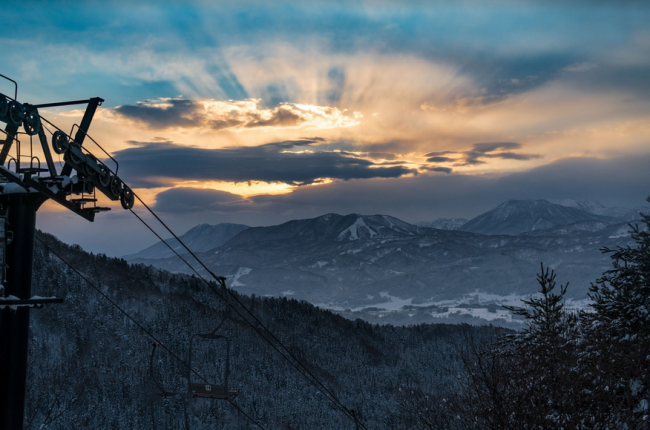 Nozawa Onsen Snow Report 11th January 2019
A reoccurring trend of late showed itself again overnight. The amount of actual snowfall outshone the forecast. We're not complaining about that, of course. Between close yesterday up until 8 am this morning, we were blessed with a further 15 centimetres of snow. This to go with the massive amounts we reported earlier in the week.
We're now looking at a few quieter days, snow-wise. Today is a cloudy one but still a fantastic day to be on the mountain. Tomorrow looks set to be mainly concerned with sun and blue skies above white snow. Monday might see a top-up but we'll have to wait and see. If we get another huge dump in the next week, Tuesday looks the most likely. Moderate double-digit falls are forecast for Tuesday evening but if the aforementioned trend continues, who knows what's in store?!
So what do we have on the mountain today?
10 am –
Temp at the top; -5C
New snow since close; 15 cm
Base at the top; 250cm
Weather; cloudy
All this snow after a fairly slow start to the season when compared to last feels like a blessing. Do you want to know the best thing about that? We're only just getting started!
All that sliding and you're going to work up and appetite and/or thirst. Don't forget to check out our Restaurant and Bar Guideand the new Kongo Night Food Market.