Nozawa Onsen Snow Report 17 March 2016
It's going to be a bluebird day in Nozawa Onsen today!
Beautiful spring skiing is how you could describe yesterday's conditions at Nozawa Onsen. The snowpack softened over the day under the warmth of the sun, though the slopes stayed fast all day long above 1100m.
Nozawa Onsen Snow Report 17 March 2016: Stats
Base at top: 150cm
Temp at Top: 4 Degrees
Base at Uenotaira: 85cm
New Snow since close: 0 cm
Weather: Blue skies, mild winds, mild temperatures.
A quiet day up at Yamabiko yesterday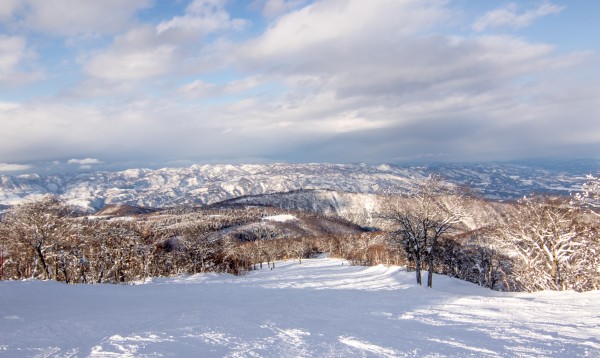 Lower down the snow started feeling slower in the afternoon yesterday, but hopefully a fairly cold night has hardened the snowpack up a bit.
Today's looking like it'll be a bluebird day with temperatures warming up to 4°C. Winds should be mild and the views should be awesome. you may be able to see the coastline in the distance from up at Yamabiko. Temperatures will stay warm through until tomorrow, though the skies will be cloudy with the possibility of rain. The mercury should drop again from Saturday, becoming colder early into next week. It looks like the cold temperatures will also bring us some snow!
Enjoy the bluebird today, It's going to be a good one.
The Nozawa Onsen Snow Report is presented & supported by Nozawa Holidays and The Daily Flake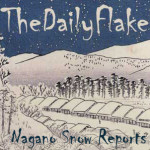 Nozawa Onsen Snow Report 17 March 2016