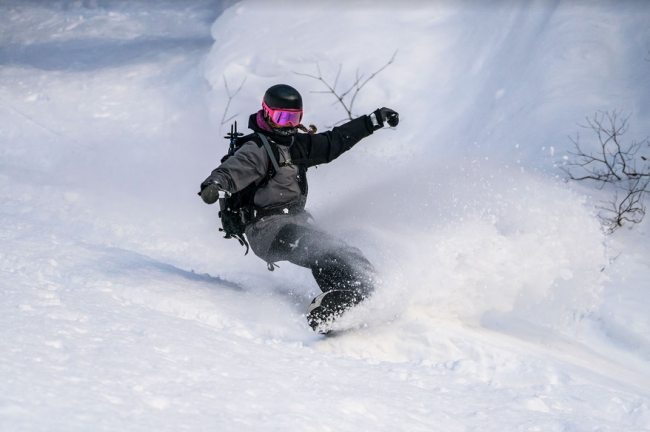 Nozawa Onsen Snow Report 20th January 2019
There was no recorded snowfall on the mountain overnight. Despite that, we have absolutely zero to be down about. The forecasters are predicting good things ahead. Very good things!
As tiny little bits of white stuff start to fall out of the sky (10:15 am) it's a sign of what is to come. Snow is predicted to fall down upon Mount Kenashi and Nozawa Onsen on each day of the coming week. The biggest chances of epic dumps during that time are tonight and Wednesday night. Oh and Tuesday morning could get pretty real too. Of course, at any given point things could change. But one thing we do know to about a 99.9/100 degree of certainty is it's coming! Put simply, we're going to see a lot of snow this week.
So, with the sky starting to produce white this morning, leading into bigger things later today, what are conditions looking like up on the mountain now?
10:00 am
Temp at the top; -2C
New snow since close; –
New snow since 8 am today; 1 cm
Base at the top; 235 cm
Weather; snowing
If you want to know what it's like here on the mountain check out the live cams and current weather conditions pagewhich is updated a few times throughout the day.
Later in the Long Season
We've recently been receiving questions regarding the length of the season here in Nozawa. We're lucky that the resort should stay open right up until Golden Weekin early May, meaning we enjoy quite a long season. What that means is that there's a great opportunity for people to come and enjoy what the village has to offer. Even if it's later in the season, if there's still snow up top then we're still open. You might even get a run to yourself more than once.
The bonus is that there are discounts to be had on both accommodationand lift tickets during the late season. This typically works out very well for families and those on a bit of a budget. So be sure to check out your options and feel free to email us at stay@nozawaholidays.comwith any questions.
See you on the mountain!