Nozawa Onsen Snow Report 21 February 2016
Cold temperatures are back and the snow is falling
After a fairly warm spell in Nozawa Onsen yesterday where temperatures reached 3° Celsius, we're back to what we like to see. The mercury has dropped down to -8 ° Celsius at the top. Some snow has started falling this morning and it should be falling across almost the whole mountain.
Nozawa Onsen Snow Report 21 February 2016: Stats
Base at top: 145cm
Temp at Top: -3 Degrees
Base at Uenotaira: 100cm
New Snow since close: 0cm
Weather: overcast; snow expected throughout the day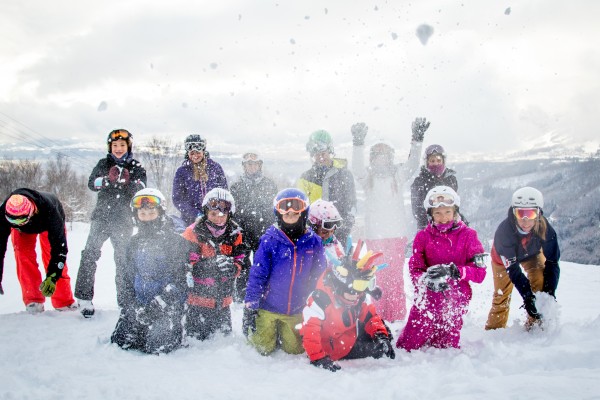 Nozawa Onsen Snow Report 21 February 2016: Overview
The freezing level is sitting just above the village altitude though this will drop across the day and we should see close to 10cm up the top and slightly less down in the village. Enough to refresh the pistes and keep us sliding fast on the slopes.
Monday should see winds easing with skies still overcast. Tuesday's looking like winds will increase as a moderate system forms across Nozawa. The rest of the week is looking fairly good with temperatures staying well below zero at high elevation and snow forecast for a couple of days throughout the week.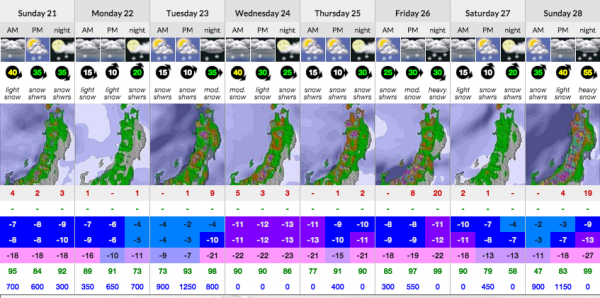 The Nozawa Onsen Snow Report is presented & supported by Nozawa Holidays and The Daily Flake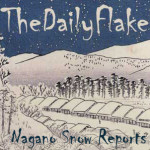 Nozawa Onsen Snow Report 21 February 2016