Nozawa Onsen Snow Report 22 December 2015
The Future Looks Promising
Base at top:  45 cm
Temp at top: -2 Degrees
Base at Uenotaira:  45 cm
New snow since close: 15 cm       
Weather: cloudy and foggy
Yesterday was cloudy up the top but wasn't as cold as it looked. I think that we'll be grateful for the capsule chairlifts soon once it starts getting really cold. There was consistent moderate snow through yesterday afternoon which added a little bit more to our base and kept the slopes a bit softer throughout the day. We woke up to rain in the village this morning but looking up to the mountains  we can see the snow line at about 300m above the village. The report is showing 15cm of fresh overnight up top.
We're expecting a nice three days of snowfall starting on Christmas Eve and getting heavier towards boxing day evening. The total over the three days is looking like it'll be around 56cm! The extended forecast looks like it'll clear up after the 27th but stay cold for the following couple of days.
Stay warm over the coming days!
Lifts planning to operate in Nozawa:
– Nagasaka Gondola (from 8:40am)
– Hikage Gondola (from 8:40am)
– Skyline link lift
– Yamabiko Four lift
– Yamabiko Number 2 lift
– Uenotaira
– Yu Road
Ski Courses that are open:
– Yamabiko A course – 1300m length
Yamabiko C course – 850m length
Yamabiko D course – 1250m length
yamabiko E course
– Kokenashi – 200m
– Uenotaira
Bunabayashi
Beech forest course
http://www.nozawaski.com/winter/course/index.php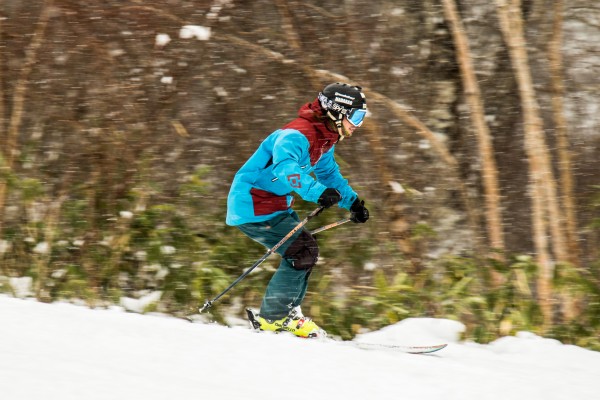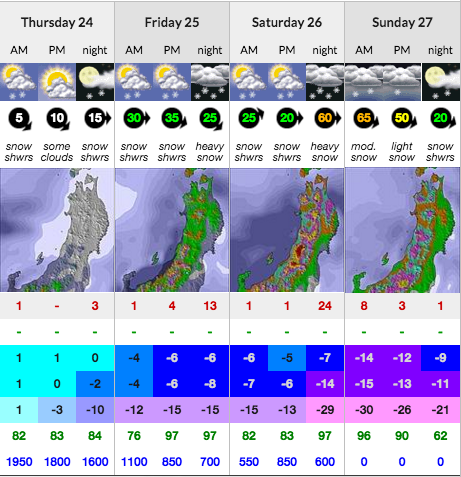 The Nozawa Onsen Snow Report is presented & supported by Nozawa Holidays and The Daily Flake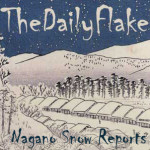 Nozawa Onsen Snow Report 22 December 2015