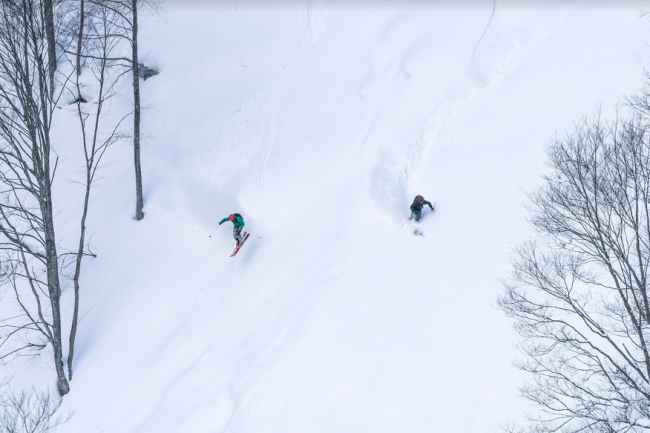 Nozawa Onsen Snow Report 24th January 2019
Remember the slow start we had to this season? No, me either. It's a long distant memory now smothered in metres of snow. A reported 40 centimetres fell up top overnight. While that sounds pretty epic in itself, there's still plenty more to come over the next week. The powder just keeps coming!
We're forecast to get a few centimetres more over the course of today. Tomorrow should see a respite in the morning before it truly kicks off in the evening. If current estimates prove to be true, we'll have consistent snowfall well into the double digits from tomorrow right through the whole of Saturday. There's even a bit more to go with that on Sunday and Monday. It makes for a pretty epic weekend.
There's really not even that many people around, especially on the weekdays. Truly awesome conditions here in Nozawa.
What's it look like on top of the mountain right now?
10:00 am
Temp at the top; -8C
New snow since close; 40 cm
New snow since 8 am today; 3 cm
Base at the top; 310 cm
Weather; snowy
Those looking to get the most out of a Nozawa visit, don't forget to check out our options for ski and board lessons. Our instructors cater to those of all skills levels and experience. Stay safe and see you on the mountain!