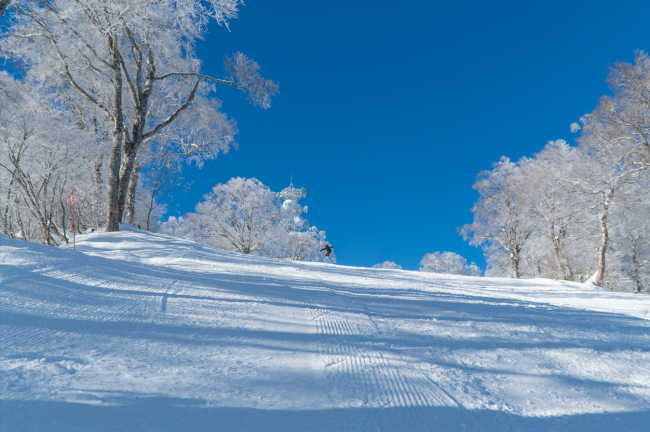 Nozawa Onsen Snow Report 27th December 2018
…And so it starts!
There's been a somewhat modest amoutn of snowfall on top of the mountain overnight. The good news, however, is that the 5cm we did receive is merely a small indicator of what is to come. Down here in the village it's just started to fall over the past hald an hour or so. Again, a sing of the good things in store for us. Let's check out an update of the snow forecast for the top of Mount Kenashi.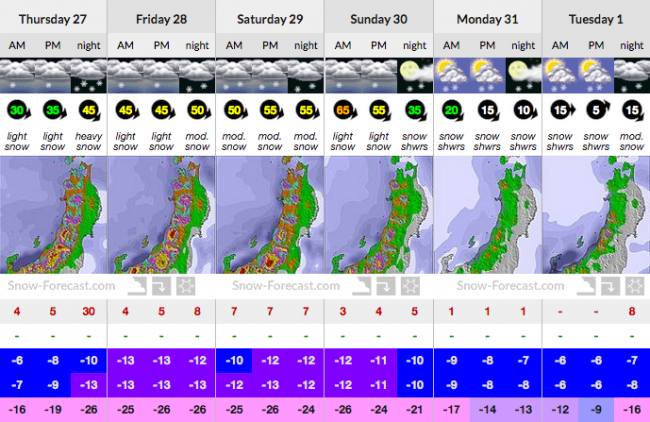 As we can clearly see, there's an odds-on chance there'll be quite a few snow shovels in action tomorrow morning!
Temp at top; -3C
New Snow Since Close; 5cm
Base at Top; 90cm
Weather; Snowing (7:45am)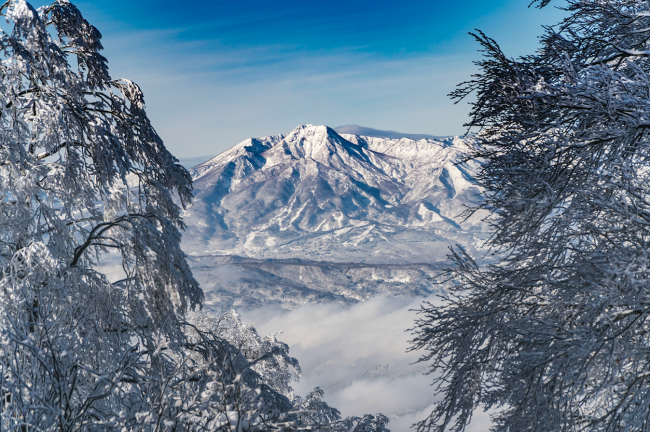 Slopes open today in Nozawa;
Yamabiko A course (Intermediate)
Yamabiko B course (Intermediate)
Yamabiko C course (Intermediate)
Yamabiko D course (Intermediate)
Yamabiko E course (Intermediate)
Kokenashi A and B
Bunabayashi course (Beginner)
Uenotaira (Beginner)
Yunmine A and B
Paradise ( Beginner)
Hikage (Beginner)
Operating ski lifts;
Nagasaka Gondola lift 8:40 ~ 15:30 (outbound line final 16:00)
Hikage Gondola
Hikage Lifts
Yamabiko 4 Lift 9:00 ~ 15:30
Yamabiko 2nd 4 lift 8:55 ~ 15:40
Uenotaira Lift 9:00~15:40
Paradise Lift
Nagasaka Triple
Shinyu Double
Yu Road