Nozawa Onsen Snow Report: 7 December 2014. Nozawa season starts today
A bit of Nozawa Magic in December
Has snowed heavily all night in Nozawa with 40cm falling in the village and a massive 70cm up top at Yamabiko!
The magic has arrived early and the Nozawa powder machine is in overdrive. The good news is the Nozawa Onsen Ski Resort opens today with the Yamabiko lifts and main Nagasaka Gondola set to operate!
Some riders lined up for first lifts this morning
The following courses are open:
Yamabiko A
Yamabiko B
Yamabiko C
Yamabiko D
Yamabiko E
Kokenashi
These lifts are open:
Nagasaka Gondola
Yamabiko Four Lift
Yamabiko Number 2 Four Lift
With only a handful of keen riders in the village and heavy snow forecast to fall all day it is going to be a December day to remember! Hope to see you up here.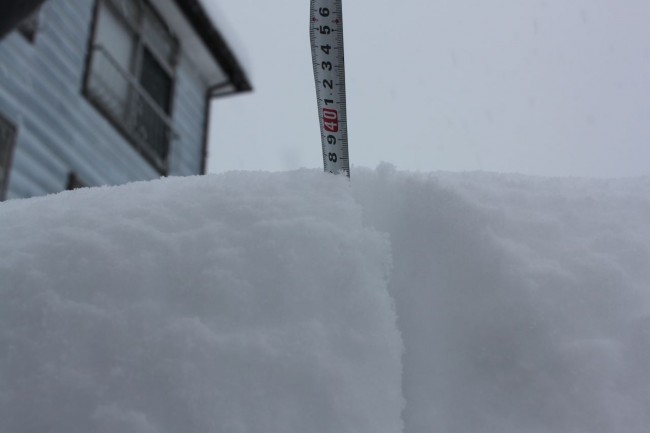 Base up top (Yamabiko): 135 cm
Temp Top: 5 Degrees
Base at Uenotaira: 135cm
Base at bottom: 0 cm
Weather: Great puking snow on and off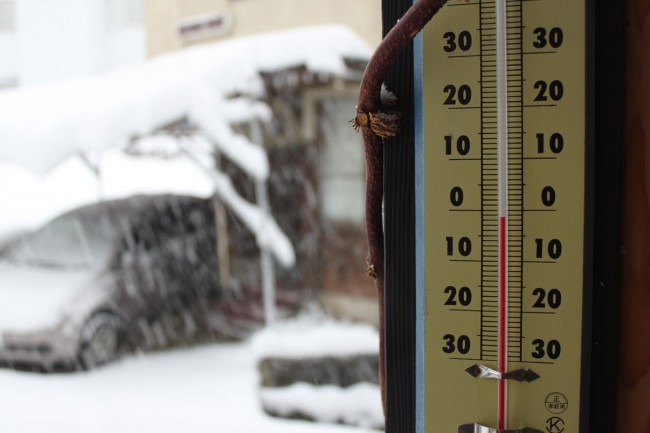 See the Nozawa Onsen webcams for current conditions.
So if you are still thinking about your Nozawa ski trip for this season already you can book some Nozawa accommodation deals right now or check out the great packages at Nozawa Holidays.
Don't forget! Got a great Nozawa ski video from this season that you'd like to share? Or would you like to show yourself off at The Daily Flake to the world by presenting a guest Nozawa snow report? Upload your best efforts and then contact us with the details! Note: We are not a fan of 5 minutes of polecam face shots. Sorry, we prefer something a little more creative.
The Nozawa Onsen Snow Report is presented & supported by Nozawa Holidays and The Daily Flake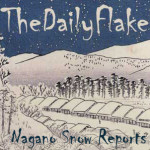 Nozawa Onsen Snow Report: 7 December 2014. Nozawa season starts today