Iain carves up some fresh powder
Nozawa Snow Report 17 January 2017
Please pay attention to warnings!
Overnight we received reports of a missing family on the mountain. By all accounts they would have faced a freezing night on the hill. The latest word of mouth is that they have been found alive. Apparently they dug a snow cave which would have almost certainly saved their life. If you somehow find yourself stuck in a similar situation the best course of action is to remain calm, try make contact via mobile phone, try not to become sweaty (it will make you colder/freeze later in the night) and build a snow cave for warmth and shelter. Do not go into the backcountry if you don't know what your doing. Do not duck ropes.
This is what we told people just two days ago!
It will be deep, very deep. Don't head off piste as there are some extremely unstable layers and the likelihood of becoming stuck is an almost certainty. There are clueless people out there dropping things they shouldn't, without even know where it funnels too. Don't be one of these people. Save some energy for the fire festival and have an amazing day.
Nozawa Snow Report 17 January 2017: Stats
Base at top: 340 cm
Temp at Top: -5 Degree
Base at Uenotaira station: 245 cm
New snow since close: 25 cm
Weather: Heavy Snow
Nozawa Snow Report 17 January 2017: Overview
It just never stops. For the 7th day in a row it has dumped overnight in Nozawa Onsen. This time 25cm has fallen on the upper slopes and 25cm in the village. This is amazing. A week ago I said to expect some huge figures upcoming and that has been the case. Since the 10th we have had a storm total of 345cm, which is nearly one third of the average annual snowfall in the space of a week. Two weeks ago we were looking down the barrel of a very marginal season indeed. How quickly that can change! Expect again outstanding riding conditions with piles of powder even on piste, silky smooth squeaky cold groomers and maybe even some views later this afternoon.
I have never skied in Alaska, but yesterday provided the type of snow one might expect when skiing a mind bending spine wall on the slopes of an otherworldly Alaskan peak. Wind compacted powder. Perfect for charging at high speed with utmost confidence and control. The day of the season for sure. More snow than the relatively light crowds could track within the day, strong winds and continued snowfalls replenishing drifts with amazing frequency. Extremely cold temperatures ensured the snow remained in superb condition all day long. There just isn't enough daylight hours.
Nozawa Snow Report 17 January 2017: Forecast
Gazing towards the forecast the snow train continues. We have reached the tail end of the current run and snowfalls are expected to taper off later today, clearing tomorrow morning into a stunning bluebird. Partly cloudy conditions will persist into Thursday and even perhaps Friday. Right in time for next weekend we are then expecting another run of heavy snow. While not as extensive as last weeks storm/s it looks like we'll get more than a few overnight deluges of the white stuff we all crave.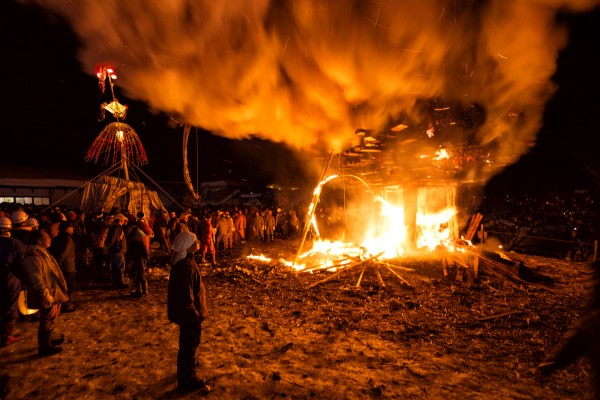 The Nozawa Onsen Snow Report is presented & supported by
Nozawa Holidays
and
The Daily Flake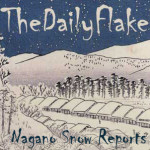 Nozawa Snow Report 17 January 2017